LifeOS Genomics is dedicated to
building the most uncompromising
liquid biopsy platform
末期肺癌使用三代藥物 抽血即可完成基因檢測
Genetic Testing of Liquid Biopsy on Late Stage Lung Cancer for 3rd Generation Medicine Treatment
肺癌患者檢測新突破!台大基因體實驗室與萊弗斯基因股份有限公司合作,用於T790M檢測的實驗室開發檢測項目(LDTs),日前獲食藥署公告通過,未來只要醫院和實驗室簽約,報請衛福部,就能將這些技術運用於臨床。專家表示,肺癌患者約半數有EGFR基因突變,若使用1、2代藥物後產生抗藥性,就可透過抽血進行T790M檢測,取代檢測過程可能導致氣胸、血胸副作用的活體採檢,幫助末期病人順利使用第3代藥物。
肺癌是台灣死亡率最高的癌症,根據統計,有5成以上的病人有表皮生長因子受體(EGFR)突變,對EGFR-TKI有良好療效,但在一年內,將有6成病人會因EGFR T790M二次突變發生抗藥性,需要接受第3代EGFR-TKI治療。台灣大學醫學檢驗暨生物技術學系主任俞松良表示,目前健保給付末期肺癌患者直接使用第1、第2代藥物,但要免費使用第3代藥物需符合條件,必須進行T790M基因檢測。
現行肺癌基因檢測的方式為活體採檢,俞松良表示,該採檢方式需要使用一根針,在超音波的引導下完成,過程中病患可能會出現氣胸、血胸的副作用而被急救,不見得人人都可接受活體採檢。相較之下,台大實驗室的LDTs,只需要抽血就可進行,幾乎沒有副作用,日前已獲得食藥署的公告通過。未來只要醫院和實驗室簽約,報請衛福部後,就能使用,因無健保給付,病患約需自費1萬元左右。
俞松良表示,此次通過的LDTs極具意義,跨出了發展體外檢測試劑的第一步。這項技術乃台灣自行研發,成本得以下降,速度快、精確度高。未來若找出不同病症的生物標記,就能將此技術運用於各種癌症或其他慢性病的早篩、用藥指引、術後復發監控,是台灣精準醫療的重大突破。
We Are Platform Builders.
We Are Clinical Solution Engineers.
LifeOS is developing better clinical solutions for complex genetic diseases using liquid biopsy.
Introducing the QLoci™ System
Powerful true multiplexing technology based on the digital PCR process.
Clinical testing platform for high sensitivity screening and diagnostics applications.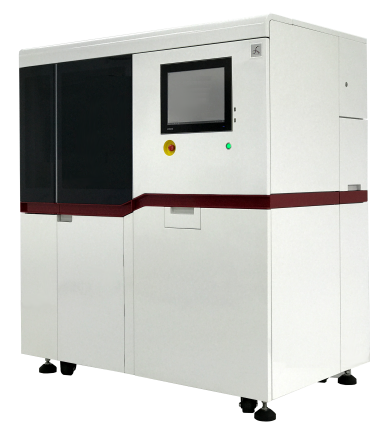 Look at 100+ targets with multiplex digital PCR.
Absolute quantitation for dynamic applications.
Optimized for liquid biopsies.
Bringing liquid biopsy into the forefront of genetic testing and healthcare.
LifeOS' QLoci system offers 0.01% sensitivity assay panels with sample-to-result workflows.
Our patented mdPCR technology is a fast and reliable way to quantify large numbers of targets of interest in a single sample of nucleic acid.
Coupling digital PCR principles with a molecular coding strategy, mdPCR affords both the sensitivity of dPCR and the capability of highly multiplexed methods, while providing reliable quantitation results.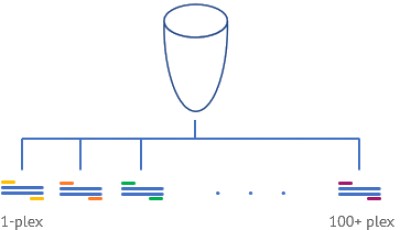 Extract and pre-amplify your samples in the QLoci SP24 Instrument or a conventional thermal cycler.

Reagents mixing, partitioning, data analysis, analyzing, and reading all on the QLoci md1000 Analyzer.
No more stations and modules, think intelligent automation.
QLoci Assay Panels are closed system testing panels tailored towards specific clinical applications. Assay panels are made ready-to-use and clinically validated.
The only PCR-based assay to assess chromosomal aneuploidy T21, T18, T13, X, Y.


Collaboration Breeds Success
We offer an unique platform for medical laboratories, researchers, and hospital systems who think bigger for their clinical applications.
Join LifeOS and our partners in adopting the mdPCR technology in genetic testing, cancer screening, companion diagnostics, and infectious disease monitoring.
Interested in adopting the QLoci System for your biomarkers?